Construction has kicked off on South Valley Drive in front of Sisbarro Autoworld, Inc., unfortunately closing our entrance on South Valley Drive. This project is expected to finish in late fall of 2019.
Until then, don't let the orange barrels and construction keep you from purchasing a new Volkswagen model or a certified used vehicle from Sisbarro Autoworld in Las Cruces. Give us a call about the car you want to see, and we'll bring it to you! We apologize for any inconvenience!
Sisbarro Construction VW Sales Event in Las Cruces
To make it up to our customers, our VW dealer in Las Cruces is having a Construction Sales Event. So, if you're looking to hit the streets in the Volkswagen model of your dreams, you're in luck! With a variety of specials on our most popular new and used models, we can guarantee that you'll be able to find exactly what you're looking for, and at an excellent price.
If you have any questions or comments about our Volkswagen specials, please don't hesitate to contact us at (877) 391-7603.
View New Inventory
View Used Inventory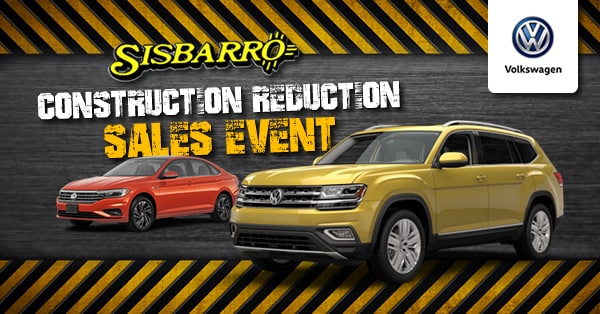 Check back for any updates about visiting our Volkswagen dealership.